Shame on you, Anti-Ronaldo supporters!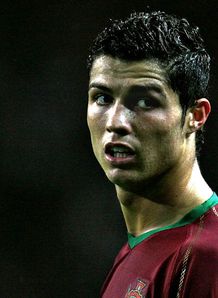 Ronaldo is an every-day-on-the-pitch victim of intense defensive challenges, fouls and especially, boos. But the experienced 23 year old player is now used to this kind of 'normal life' on the field – which Ferguson worries very much about.
Speaking to The Sun, concerning the shameful booing habit of some fans, Ronaldo affirmed:
"It's normal for me now. If it doesn't happen, I'm thinking, 'Why aren't they booing?'
"It's part of football. Maybe they think if they boo I'll lose my concentration — but it doesn't happen because I like it."
Despite undergoing surgery earlier in July, Cristiano Ronaldo has 14 goals in his name (plus three good goals disallowed) and 11 assists… and he's not reach his peak yet.
"But I want more — this season I want to score the same amount of goals, or more. I know it'll be hard but I think it's possible," Ronaldo continued.
Nothing seems impossible for the ambitious Ronaldo who raised the bar higher for any other footballer nowadays with his remarkable amount of 42 goals last season.
Anti-Ronaldo fans surely interpret Ronaldo's ambitious character with arrogance, and wish him the worst of luck.
Well, all I can say to Anti-Ronaldo supporters is "Shame on you!" for when they are irritated, Ronaldo is amused… And that's when he plays the beautiful game of football as it really should be played.
Your anger makes him happy; your hate makes him unstoppable.
Written by: Angela Asante