No punishment for Red Ronaldo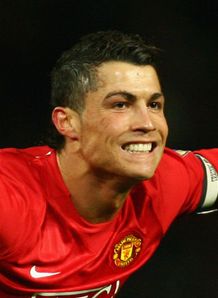 The English FA has finally cleared the man who is arguably the most controversial footballer on the planet at present: Cristiano Ronaldo.
The Portuguese winger was accused of misbehaviour after kicking Tottenham's Dawson. This incident led to investigations made by the FA who has now cleared Ronaldo of any wrong doing.
"We contacted the referee, who confirmed he didn't see the incident at the time," stated the FA spokesman.
"Having reviewed footage, he has also confirmed that he would not have sent the player off for violent conduct had he seen it. On that basis, no further action will be taken."
Written by: Angela Asante