More controversy for Cristiano Ronaldo?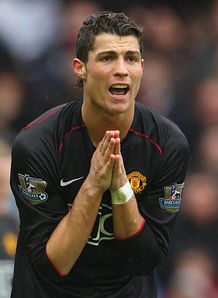 Cristiano Ronaldo has been the subject of controversy since the start of the season, picking up one red card already.
On Monday night, the Champions Manchester United play Middlesbrough in a must win game for the Red Devils.
The attention will certainly be on no one else but on 'bad boy' Ronaldo. The Manchester United winger is hugely regarded as a diver according to Middlesbrough supporters.
Watch out for an intriguing encounter as Gareth Southgates' men will try to bring down this year's crowned king Cristiano Ronaldo.
Written by: Angela Asante